French politicians congratulated Fillon with a victory in the primaries
The far-right leader marine Le Pen believes Fillon convenient rival.
Moscow. 28 Nov. INTERFAX.RU — a Prominent French politicians, including former opponents within the party and future rivals in the election, congratulations to the ex-Prime Minister françois Fillon with a victory in the primaries, "Republicans".
See also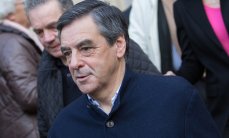 Fillon is leading in the primaries in France, with 69,5% of votes
In particular, one of the first congratulations were expressed to Jean-Francois cope, a longtime opponent of Fillon, who supported the party elections of the former Prime Minister Alain Juppe.
His example was followed by several other members of the "camp Juppe", which is offered to the winner of the primaries his support during the upcoming presidential campaign, writes "Figaro".
Rival Fillon in the first round of primaries — MP Nathalie Kosciusko-Morizet congratulated him on the win.
"Bravo Francois Fillon victory over Alain Juppe", — she wrote in his "Twitter" and expressed the hope that now he will be able to rally the French presidential elections.
Bravo à @FrancoisFillon pour sa victoire et @alainjuppe pour sa campagne. Ce soir, C'est la droite républicaine et le centre qui gagnent !
— N. Kosciusko-Morizet (@nk_m) 27 Nov 2016.
Congratulations to Fillon tweet posted by another participant of the first round — the Deputy Bruno Le Mayor.
The National front leader marine Le Pen also reacted to the news that Fillon will compete with her for the presidency.
According to her, she always thought that he would be the opponent, because it "embodies the worst thing that created the EU in matters of ideology" and his program is in fact a surrender to the excessive demands of the European Union.
See also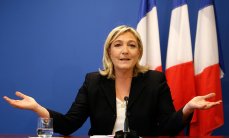 Juncker does not believe that Le Pen could become President of France
Another future rival, Fillon, at the election of the former Minister of the economy Emmanuel macron, a former member of the socialist party and founded their own movement after leaving the Cabinet also welcomed the outcome of the primaries, "Republicans".
"I want to congratulate françois Fillon, since it is a clean and convincing victory", — quotes its words a site of the newspaper "Figaro". However, macron stressed that success in the primaries is no guarantee of success in elections and in governance.
As reported, the counting of ballots in the primaries is not yet complete but interim data show that Fillon confident leader. Thus, he will be a candidate for the French presidency in the elections that will take place in spring 2017. The polls showed that he would be the main contender for the victory.
Comments
comments