Kusturica commented on the European Parliament resolution on Russian media
A Serbian film Director, said that the panic that arose in the ranks of the European Union, arose as a result of winning trump in the presidential election in the United States.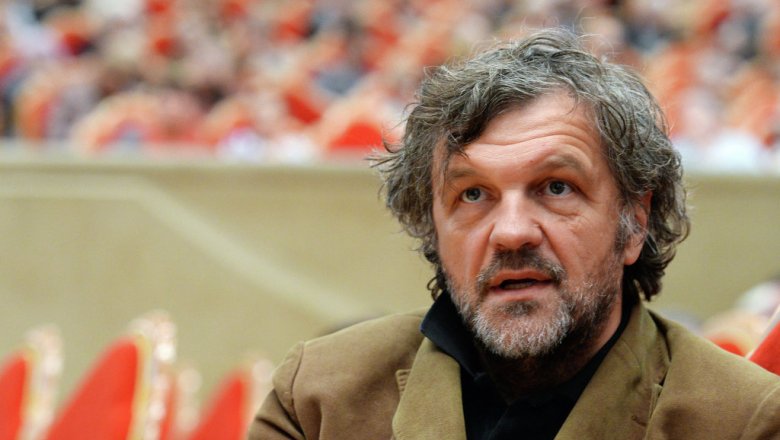 MOSCOW, November 25 — RIA Novosti. Serbian film Director Emir Kusturica, said the Agency Sputnik that after the victory of Donald trump at the election of the President of the United States in Europe started to panic, which manifested itself in the European Parliament's resolution against Russian media.
According to Kusturica, the panic in the EU has begun due to the fact that in the US there is a new establishment that did not manage to come to an agreement with the former elite, which was ruled by the Clintons, and financier George Soros.
If it were not for the panic that occurs after a change of owner, who, apparently, will behave differently, I might, and could take them the idea that they do against someone who is telling the truth and, according to their logic, became the center of propaganda. But the truth was never propaganda, rare isklyucheniem Costaricachica well as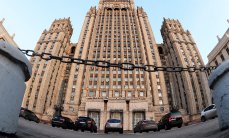 the foreign Ministry called the information crime European Parliament resolution
"The idea to accuse RT and Sputnik propaganda — it's as if Pinocchio has accused its Creator of lying. The idea is to compare two young and high-quality media with DAISH (Arabic acronym of the banned in Russia grouping "Islamic state") is not enough explanation of who actually created the DIS — West, East, or is it sufficient organization?", he added.
On Wednesday, the European Parliament adopted a resolution called "Strategic communication of the EU as a counter-propaganda of the third parties." The paper argues that Russia allegedly provides financial support to opposition political parties and organizations in the countries-EU members, uses the factor of bilateral interstate relations to divide members of the community. As the main information-related threats to the EU and its partners in Eastern Europe resolution called Sputnik, RT, Fund "Russian world" and subordinated to the Russian Ministry of foreign Affairs of the Federal Agency "Rossotrudnichestvo".
691 MP who took part in the vote, in support of the document voted 304, against — 179, abstained — 208. Thus, clearly the adoption of the document voted less than half of voters.
Russian President Vladimir Putin, commenting on the adoption of this resolution, congratulated the journalists of RT and Sputnik with productive work. However, he noted that this document is apparent degradation of the conception of democracy in Western society.
According to Putin, he is counting on a triumph of common sense and hopes that the real limitations for the Russian media will not.
The Agency Sputnik, in turn, said that the European Parliament resolution is a direct violation of the freedom of media and human rights, in connection with what Sputnik calls on the EU to prevent the imposition of state censorship.
Comments
comments