The public chamber has called the most sober regions of Russia
Published rating of the most sober and troubled regions of the country.
Chechen Republic, Ingushetia and Dagestan are recognized as the most lightweight subjects of the Russian Federation.
In turn, the most problematic steel Magadan oblast, Chukotka Autonomous Okrug and Komi Republic.
The relevant data presented in the Public chamber. The document was created with the support of the Federal project "Sober Russia" and Expert-analytical center under the Public chamber.
Read also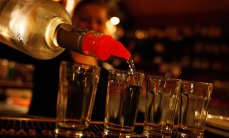 In Russia began to drink less
"The national rating of the sobriety of subjects of the Russian Federation-2016" was created on the basis of data for last 2015.
The list of indicators includes: total number of dead and died from alcohol poisoning of people; the number of patients registered with the diagnosis alcohol; number of crimes committed by people in a condition of alcoholic intoxication.
In addition, they considered the number of sold alcohol products in each region and the number of days and hours in which the sale of alcohol was prohibited. The researchers also took into account the number of offences that were associated with the illegal production of alcoholic beverages.
The final score of sobriety for each region was calculated by summing occupied this region for each of the listed criteria.See also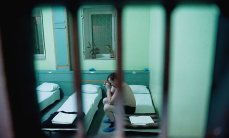 to Put in a barrel with alcohol and pickling. Methods of dealing with drunks in Russia
As told "Izvestia" Valery Markov, the representative of the Republic of Komi to the Federation Council, he was surprised at the ingress of the Republic in the list of most drinkers, and suggested that to provoke people to drink alcoholic beverages can a number of factors, such as unemployment and low wages. He noted, however, that according to these indicators, the region is not in last place.
Konstantin Kalachev, head of the Political expert group, said that the rating can motivate the heads of some regions to compete for the position changes in it and to take measures to combat excessive alcohol use.
However, the analyst Abbas Gallyamov believes that measures that may be taken by the governors drinkers regions — such as the "strengthening of educational work and the promotion of abstinence from alcohol", is ineffective.
Regions checked for sobriety
Comments
comments