Vladimir Putin was photographed in the Peruvian Cape in Lima
The presidents of Russia and the USA during the ceremony of the "family photo" was in the second row, close to each other.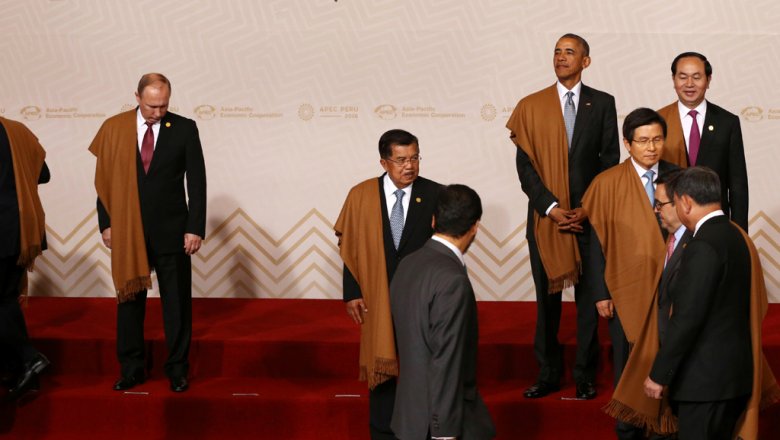 Moscow. 20 Nov. INTERFAX.RU — the President of Russia Vladimir Putin at a summit of the Asia-Pacific economic cooperation (APEC) in Lima participated in the ceremony of photographing, identifying national Peruvian Cape.
The summit has already held the first working session, after which the ceremony of the "family photo", then there will be a second working meeting. By tradition, the leaders wear the outfits of the host country.
This time the guests tried on traditional Peruvian poncho sand-colored llama wool.
Putin at the ceremony stood in the center of the second row. In the same row, closer to the edge, stood and President Barack Obama.
Comments
comments