The Prosecutor said the victory of the prosecution in the case of trump University
WASHINGTON, Nov 19 — RIA Novosti, Alexei Bogdanovsky. The attorney General of the state of new York Eric Schneiderman declared victory by the prosecution in the fraud case at the University of trump, due to the fact that the University agreed to pay a large penalty.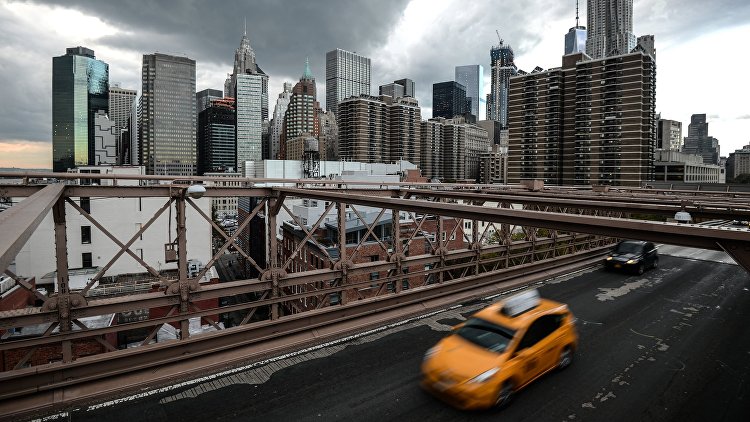 Schneiderman confirmed in a press release that the University, trump will pay $ 25 million compensation. The Prosecutor did not mention the institution at the end of the extrajudicial transaction refused to plead guilty. Out-of-court settlement from trump will help him save time and effort and to avoid negative coverage in the press during the inauguration of the President of the United States.
Video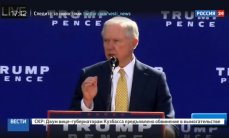 sessions, Flynn and Pompeo accepted the offer trump
"In 2013, my office sued Donald trump for defrauding thousands of innocent Americans in the amount of millions of dollars through a fraudulent scheme known as trump University. Donald trump fought with us every step of the way, put forward unfounded accusations and fruitless appeals, refused an out of court agreement even with a small compensation to the victims of this fake University," he said. According to him, all 6 thousand people, filed a lawsuit against the University, will receive compensation, and trump will pay $ 1 million in fines to the state of new York for violation of the laws of the state of education.
Earlier it became known that the University of trump, one of the numerous businesses named after the elected President of the United States, will pay $ 25 million for extrajudicial settlement of a claim for fraud, four million dollars of the total $ 25 million will be paid to the office of the attorney General of the state of new York.
The state in 2013 sued the University of trump's accusation that he introduced students astray and forced to pay for programs that they needed. The prosecution demanded compensation in the amount of about $ 40 million.
In a statement, the Prosecutor stated that the organization, which has committed to provide a high level of educational services, has actually been fundraising for its customers. The authorities considered that listeners were attracted to participate in expensive and often useless seminars. In addition, five thousand of students who paid for their education 35 thousand dollars, was promised a personal meeting with trump, but instead they were expecting only a picture in a body pictures.
In turn, Donald trump denied the allegations, calling them false and politically motivated. According to him, the prosecutors in the case were supporters of the Democratic party. Protection trump has already gathered thousands of letters from students who Express satisfaction with their learning.
Trump won the election on 8 November and will take office as US President on 20 January 2017.
Comments
comments