The court of Moscow has sent to the Director of "Ntpharma" under house arrest
Moscow. 18 Nov. INTERFAX.RU — Basmanny court of Moscow sent under house arrest until mid-January General Director of OOO "Ntpharma" Jane Sultanova, a suspect in the embezzlement of funds of "RUSNANO".
Protection of the defendant will not appeal the decision. As reported by his lawyer Michael Sazanov, the sultans partially admitted guilt.
"He was not involved in the distribution of criminal income. The organizers are not installed," — said the lawyer, explaining that his client pleaded guilty to aiding and abetting.
Before investigators arrested Sultanova together with the mayor of Pereslavl-Zalessky, Denis Koshurnikov and the founder of "Ntpharma" Rustam Ataullahanov.
See also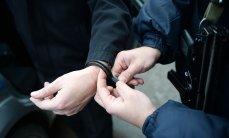 Investigators detained the mayor of Pereslavl-Zalessky
Ataullakhanov and sultans are suspected of embezzlement of entrusted property in especially large size, Koshurnikov — in excess of powers of office the head of local government with serious consequences.
As reported earlier official representative SK the Russian Federation Svetlana Petrenko, "since 2010, JSC "RUSNANO" invested in the LLC "Ntpharma" more than 1 billion rubles for the construction of pharmaceutical production on the territory of Pereslavsky district of Yaroslavl oblast, which is planned for launch by September 2012." However, according to the investigation, "the leadership design of the company repeatedly delayed the stipulated time frame".
The investigators found that implementation of the project for many years was not carried out, and funds were squandered.
Plant "Ntpharma" for the production of vaccines and drugs is located in Pereslavl-Zalessky Yaroslavl region. According to base "SPARK-Interfax", "RUSNANO", LLC "Ntpharma" owns 49%, 20,3%, OOO "Prom-bi" (owned by the Rustam Ataullahanov), the rest have two Cyprus companies.
Comments
comments