Saakashvili is facing extradition to Georgia, according to Ukrainian media
Against former President of Georgia country, excited a number of criminal cases.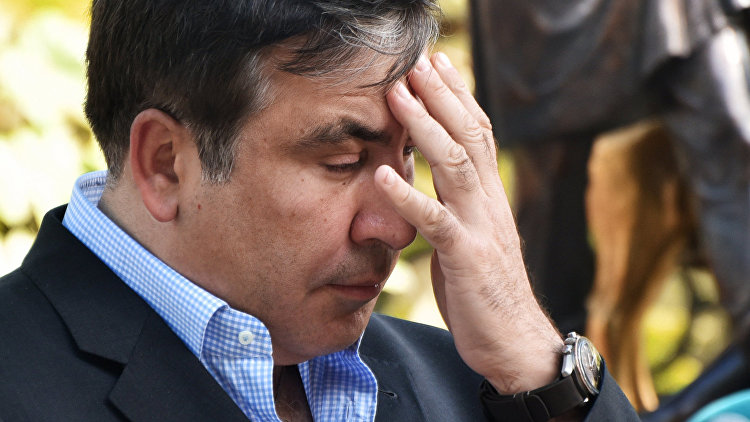 KYIV, November 18 — RIA Novosti. Ukraine may extradite Georgia's ex-Governor of Odessa region, former Georgian President Mikheil Saakashvili, reported the Internet edition "Ukrainian truth" with reference to sources in the environment management of the administration of the Ukrainian President.
Earlier, Saakashvili said that the President of Ukraine Petro Poroshenko gave the order to deal with the issue of deprivation of citizenship by the court.
"According to the interlocutor, Saakashvili can't revoke the citizenship of Ukraine, so now to expel him from the country, considered the option of granting the request of the Georgian side", — writes the edition.See also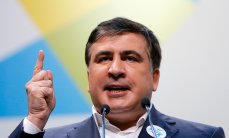 Saakashvili announced Poroshenko plans to deprive him of citizenship of Ukraine
"The Ukrainian truth" addressed for the comment in the press service of Saakashvili, however, there have not yet given any comments on the matter, but promised to make a statement later.
Saakashvili, on 7 November announced the intention to resign from the post of Governor of the Odessa region in connection with the unwillingness of the Ukrainian authorities to fight corruption. He also accused Poroshenko in the patronage of a criminal "clans" in the region. Later, the President signed a decree about the dismissal of Saakashvili. The former Governor has declared intention to achieve early elections to the Verkhovna Rada and the plans to create in Ukraine his political power.
Saakashvili left Georgia after the inauguration of the new President George Margvelashvili in November 2013. The chief Prosecutor's office of Georgia in absentia brought to it charges in several criminal cases, including the embezzlement of about $ 5 million of state funds for personal needs. Later, Saakashvili was declared during the domestic investigation.
Comments
comments